Important information for session chairs
Thank you for accepting the important role of chairing a session during the upcoming ANZCA Annual Scientific Meeting taking place in Kuala Lumpur from April 29 – May 3, 2019.
SESSION DETAILS
Details pertaining to the time and location of your session(s) will be emailed to you and can also be viewed on the Virtual ASM.
SPEAKER BIOs
The bios of the speakers presenting in your session will be emailed to you. Copies of the speaker bios will be available at the ANZCA and FPM information desk and will also be provided in the allocated room.
SPEAKER CONTACT
We have included the contact email address of the speakers in your session. You may choose to contact the speakers in your session direct to discuss how you envisage the session running.
CHAIR INSTRUCTIONS
However, should you have any queries whilst onsite, please approach the ANZCA and FPM desk located at Cloak Room on level 3 of the Kuala Lumpur Convention Centre (KLCC), where ANZCA staff will be able to assist you.
AUDIO VISUAL
In order to familiarise yourself with the AV technician and equipment, we do recommend that you arrive at your session ahead of time.
CHAIR INTERFACE AND VIRTUAL ASM
The ANZCA Virtual ASM will allow the audience to submit questions and/or respond to polling via the Virtual ASM. Using the Virtual ASM on a smartphone, tablet and laptop, delegates will be able to submit questions at any time during the session.
Please also take some time to watch this short video that contains useful information for Chairs.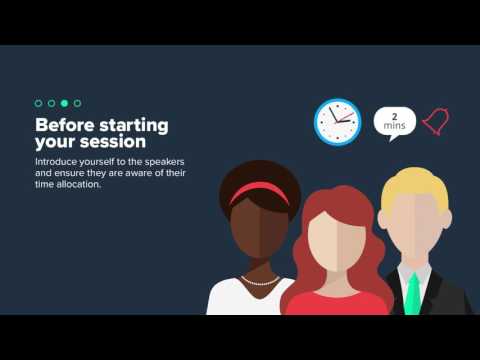 Please approach the AV technician within the room for further information. You may, of course, visit the Speaker Support room at any time prior to your session if you have further questions regarding the AV, chair interface or the Virtual ASM.
IMPORTANT INFORMATION ABOUT SOCIAL MEDIA
This year, we have made all sessions 'open' for delegates to discuss on social media channels (primarily Twitter) unless otherwise advised. We have asked speakers to inform session chairs before the start of the session if there is any confidential or sensitive content they want to be left out of the social media conversation. We would ask that session chairs begin every session with a reminder for delegates to respect any such requests, and also to keep social media conversations collaborative and respectful.
If you would like to know more about social media and how it will be used at the ASM, please feel free to contact our Digital Communications Manager, Al Dicks, at communications@anzca.edu.au
Thank you again for your support and involvement.
Should you require any further information about the meeting, please do not hesitate to contact Majella Coco or Kate Chappell via email at asm@anzca.edu.au or by phone +61 3 9510 6299.